BOWIECHURCH PHILADELPHIA was a true team effort.
ERIC13 enlisted the husband & wife production team of Jim & Paula Minacci (aka SEXTON SIDESHOW) as co-producers.  They 3 put together a production crew that handled the entire event.  Marketing, Ticketing, Event Management, Catering, Hosplitality, Security and more were all handled in-house.
We coudln't have done it without you!  Thank you! 💜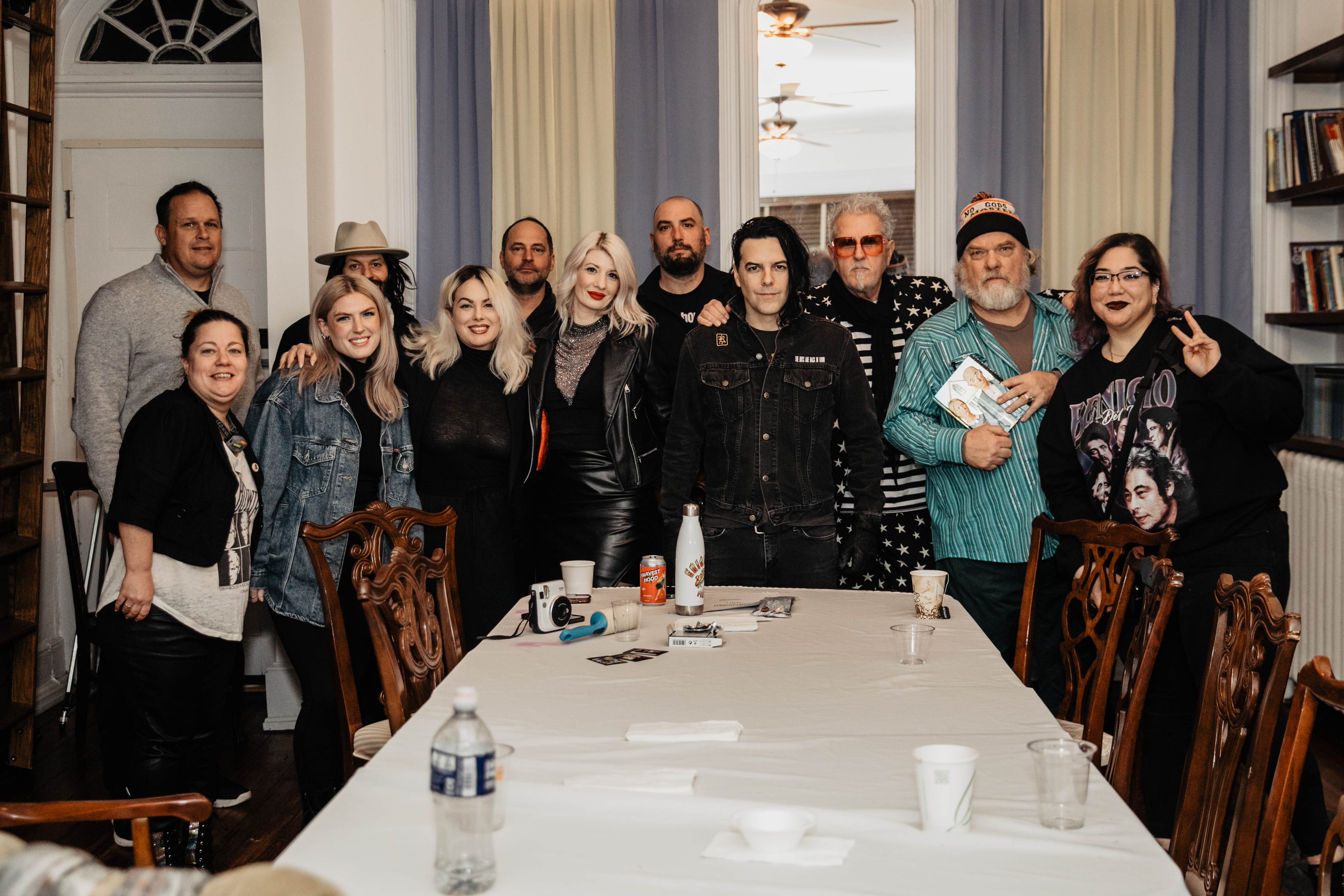 DJ VINYL CHICKIE (aka Lisa Schaffer) handled the DJ duties at our Happy Hour and After Party!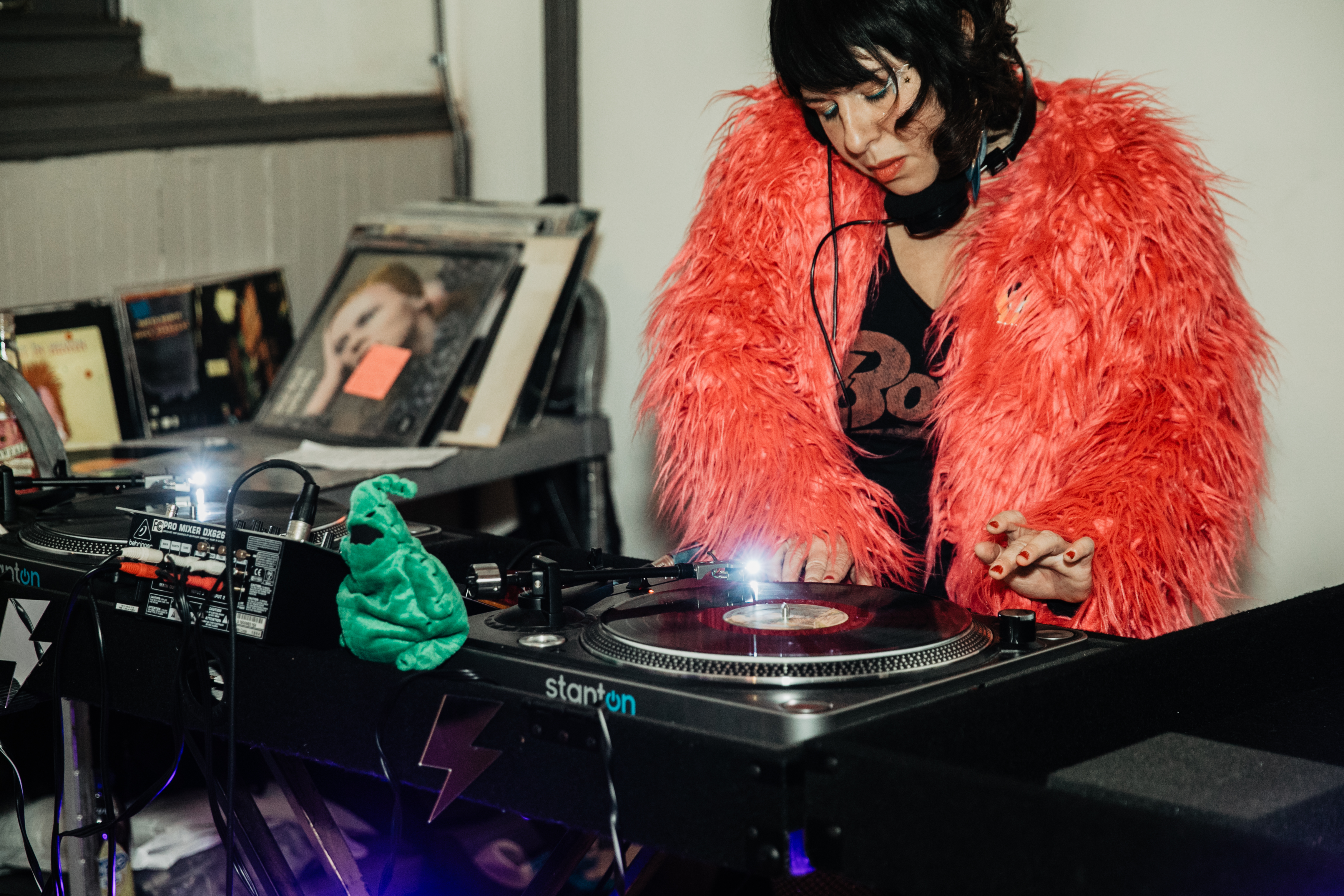 Paula and Jim Minacci, aka SEXTON SIDESHOW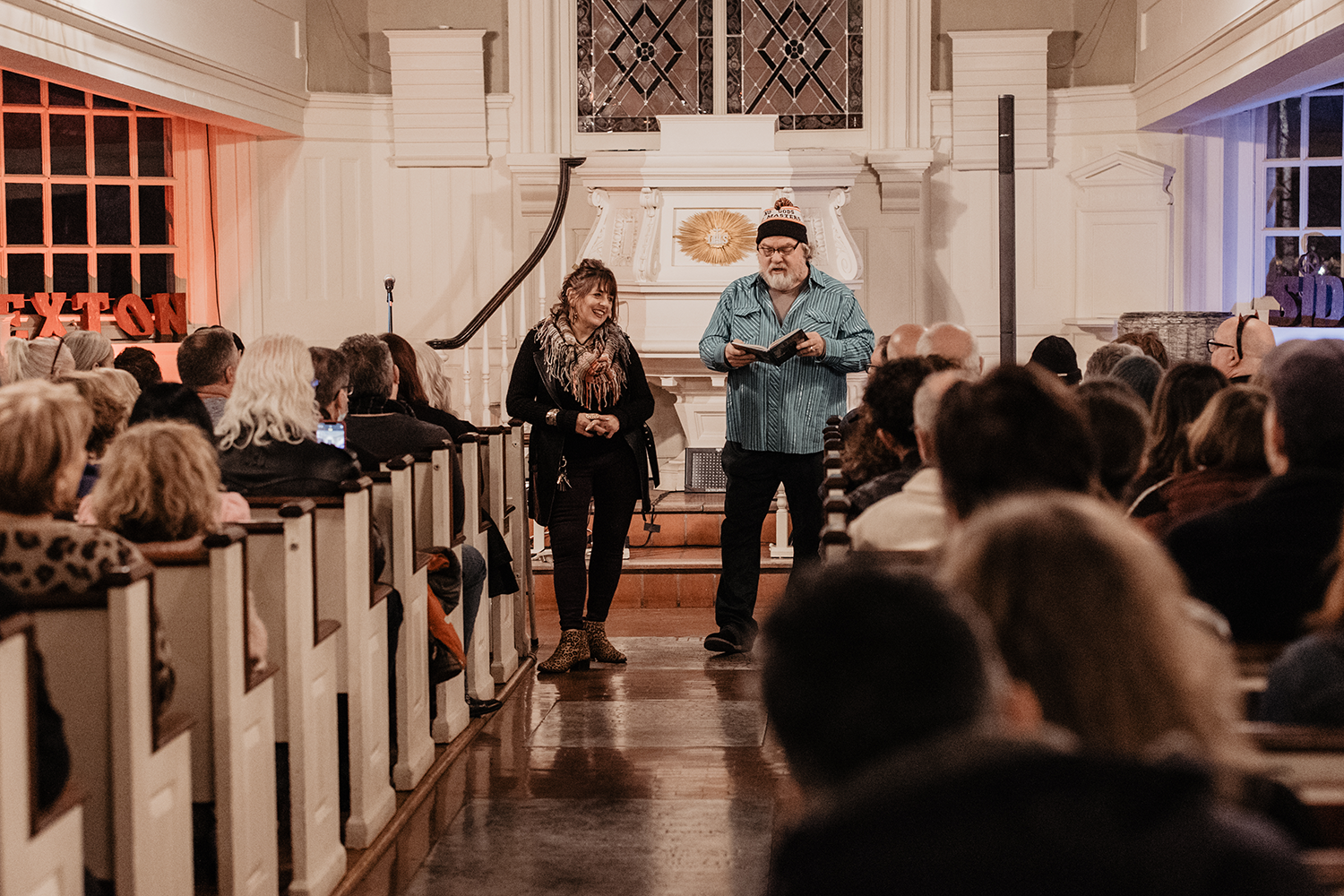 ANG BOCCA delivered powerful vocals during the final scene.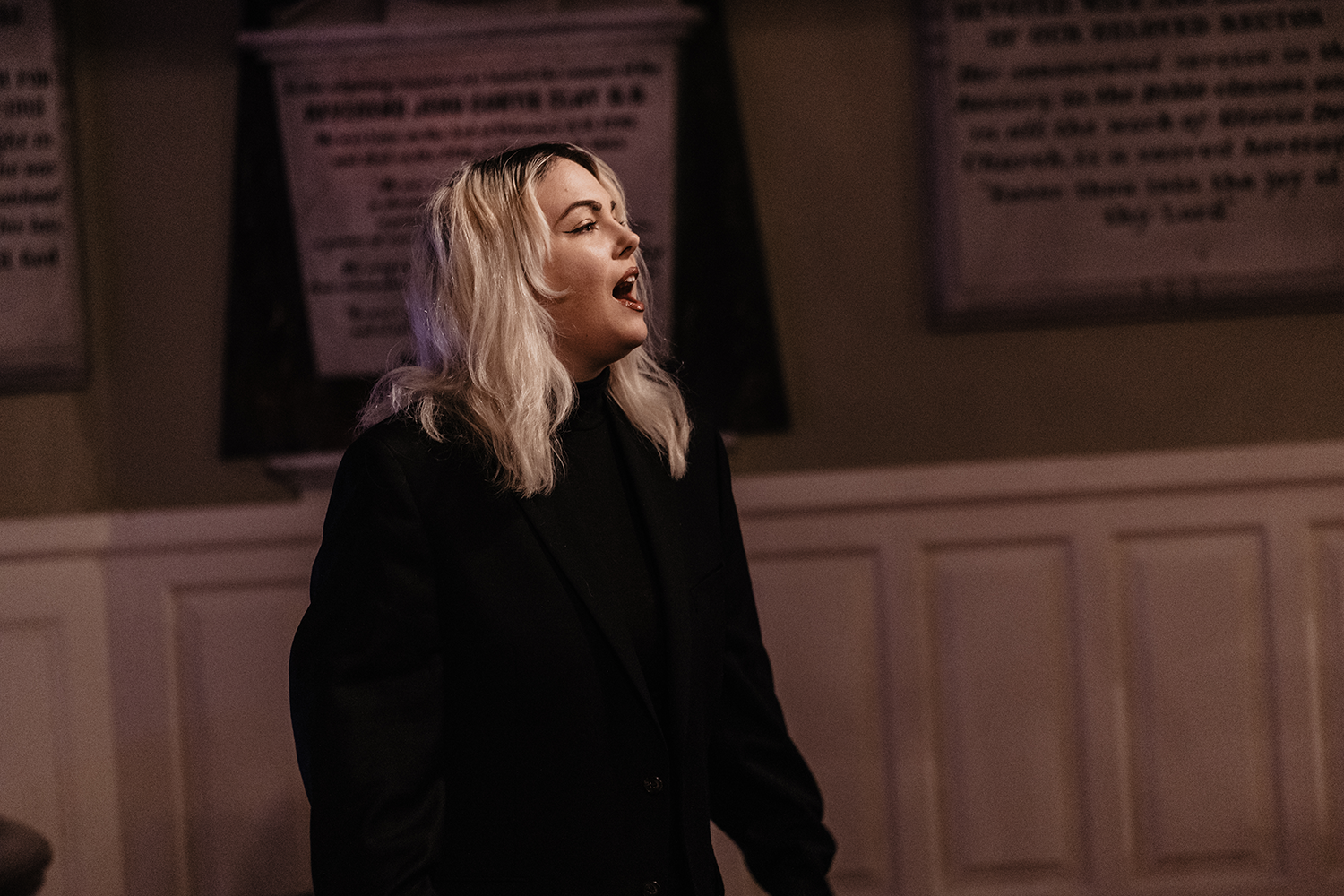 Our amazing ticket taking team RUTH & SUE.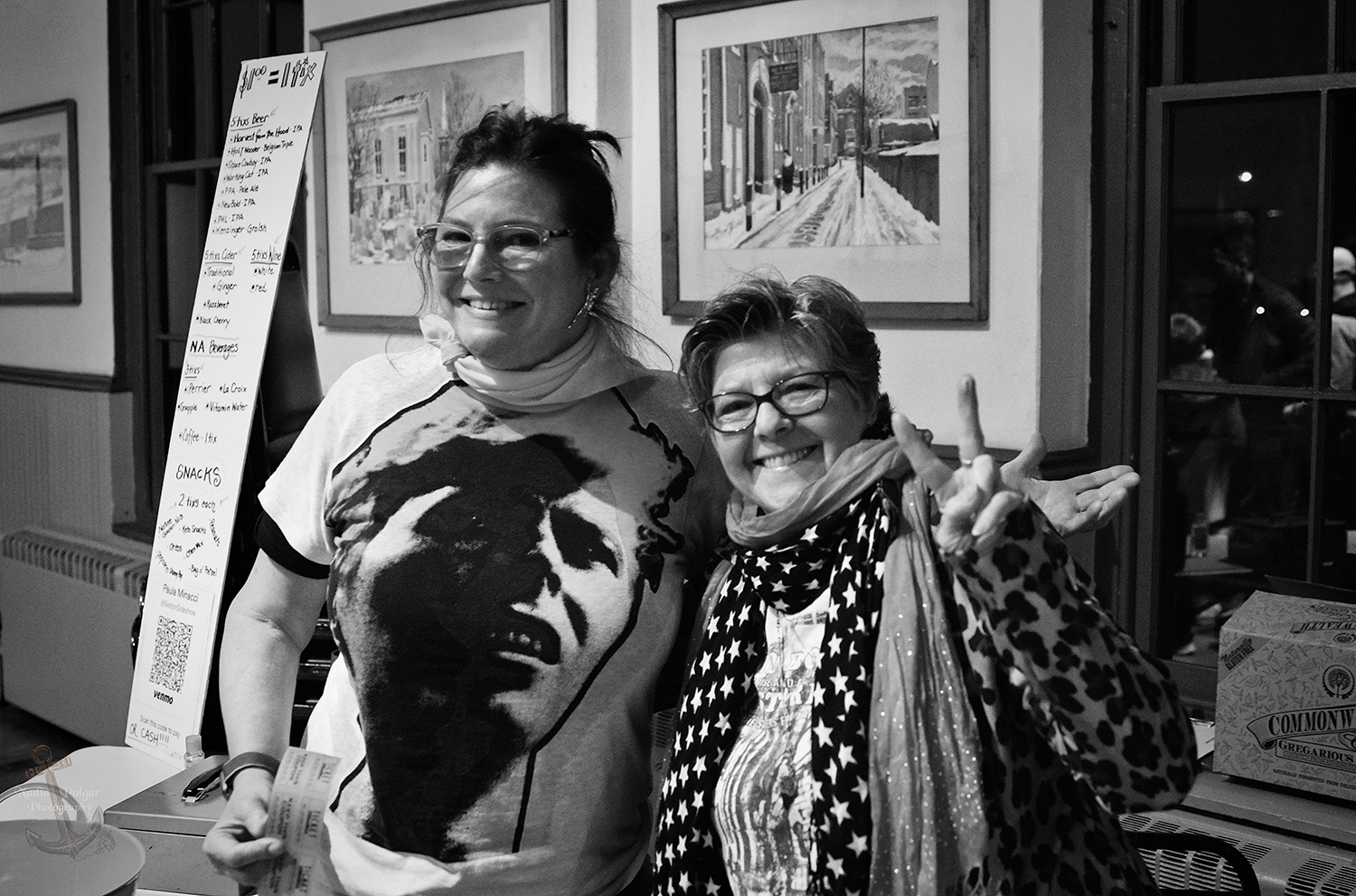 Autumn & Hannah, our amazing Hospitality team.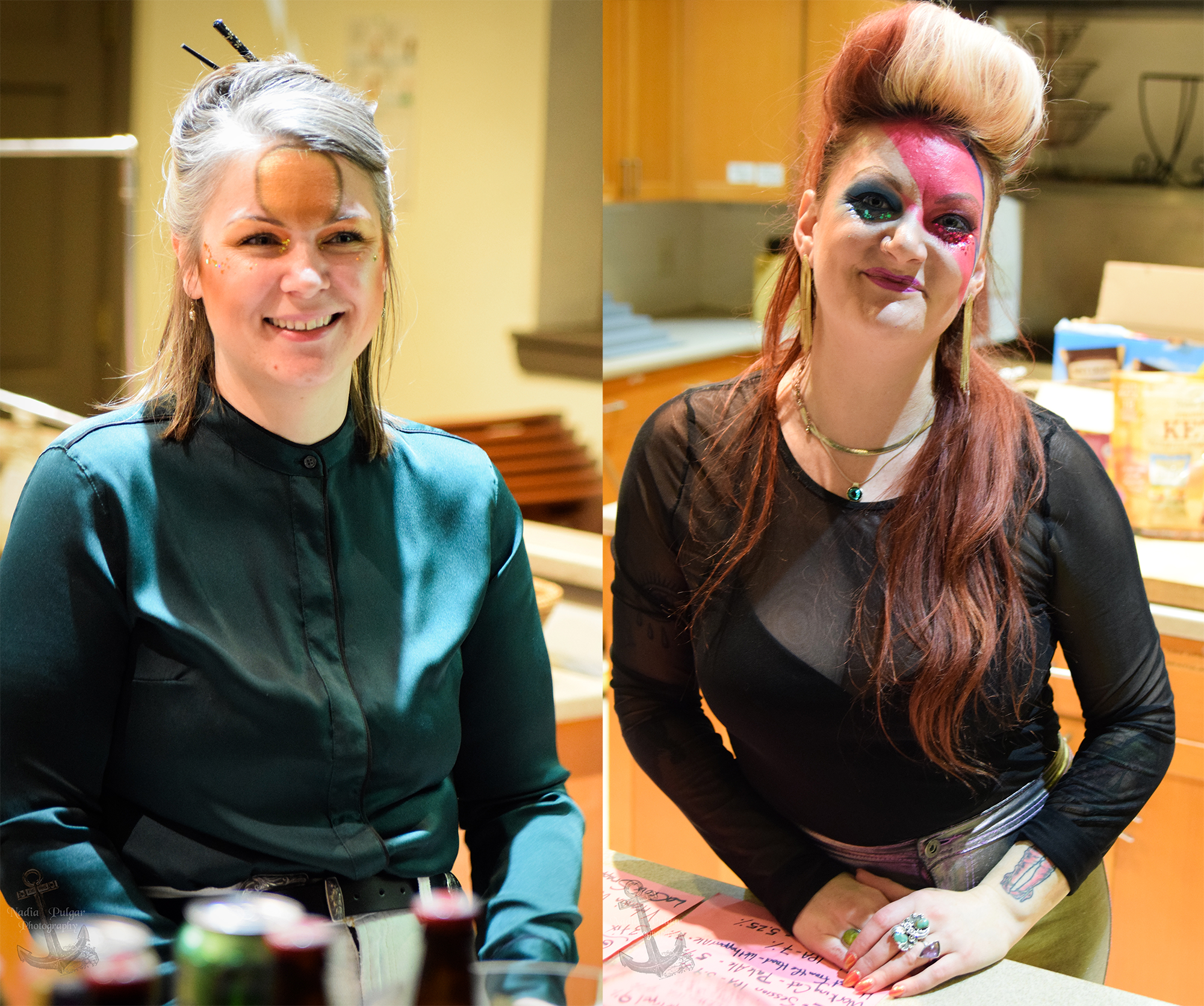 The lovely RACHEL GUCWA manned the merch table.